Tech Mahindra and Idealabs announced the launch of a strategic initiative focused on enhancing the blockchain skillsets and know-how of thousands of aspiring tech professionals and students in India. As part of the engagement, the companies have curated professional certification courses on blockchain that will include online live classes, expert sessions by professionals from the industry as well as support employability for deserving candidates.
Globally, Blockchain is a high demand technology applicable across a wide spectrum of sectors including finance, health care, manufacturing, retail, telecom, media and entertainment, shipping, oil and gas and many more. Many Indian multinationals and start-ups are strengthening their Blockchain practice to meet the requirements of their customers or to enhance internal operational efficiencies. Further, the vast pool of technology students in India is unmatched in the world. Every year several lakh students get enrolled in engineering colleges in India.
Through this collaboration, Tech Mahindra and Idealabs endeavor to build on this unique differentiation by introducing high quality Blockchain training for technology students in the early years of their engineering education. Further, the program will prepare students to pursue career opportunities in the Blockchain domain.
For videos of the launch prog:  Launch Event Videos
The program is structured to provide the students with hands-on experience on real world implementation of technology. The course is packed with beginner to advanced level content, industry interactions, expert sessions, industry challenges, innovation programs, and placement opportunities.For programme details visit: https://Idealabsftv.com/blockchain
On the occasion of the program launch, Mr. Jayesh Ranjan, Principal Secretary, ITE&C; Government of Telangana, mentioned, "It gives me immense pleasure to see the deep collaboration of Tech Mahindra, one of the renowned global digital transformation provider and Idealabs, an edutech company specializing in emerging technologies. These initiatives are imperative to bridge the gap between Academia and Industry and improve the employability of students. I appreciate the collaboration of both the organizations and encourage academicians and industry to come together for more such initiatives."
 Mr. Rajesh Dhuddu, Blockchain & Cybersecurity Practice Leader, Tech Mahindra said, "Tech Mahindra has been at the forefront of evangelizing the adoption and growth of blockchain technology in India and globally. We believe an 'Industry-Academia' collaboration model will be a key enabler in pursuit of setting a global benchmark in developing cutting-edge blockchain technology solutions and platforms across industries. This initiative is a step in this direction wherein we combine our best-in-breed thought leadership and innovation with hands-on academic experience of Idealabs to hone the skillsets of our young tech talent and prepare them for exciting career opportunities in the blockchain space."
 Mr. Pankaj Diwan, Founder & CEO, Idealabs added, "Idealabs and Tech Mahindra Co-certification program is testimony of blurring demarcation between education and industry. We are thankful to technology experts of Tech Mahindra to develop this program with us and make it apt for industry requirements."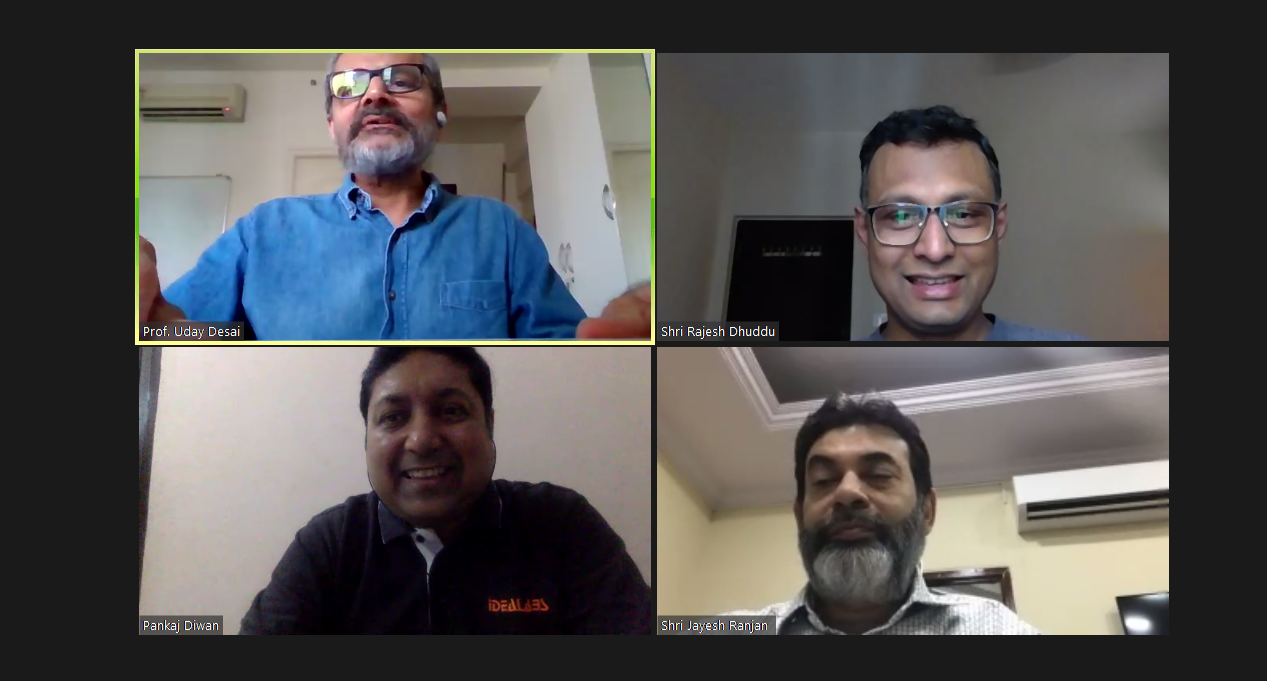 The launch event witnessed remarkable presence from Telangana government officials, academicians and senior technology professionals. Mr. Jayesh Ranjan, Principal Secretary, ITE&C; Government of Telangana attended the event as the chief guest while the guest of honor was Mr. Uday Desai, Prof. Emeritus and Founding Director – IIT